Looking for something new to watch on Netflix? The streaming service will soon have you covered. On March 24, Netflix announced that their hit dating show, Love Is Blind, has been renewed for not one, but two more seasons! That means double the chaos, double the opportunities for people to find love and double the opportunities for me to scream at my screen.
ICYMI, the first season of the show—hosted by Vanessa Lachey and her hubby (obviously, Nick Lachey)—followed a group of single men and women as they tried to find love in isolation pods (yes, we're serious). Contestants met, dated, fell in love and proposed marriage to partners…all without seeing them. Oh, and then they lived together and walked down the aisle—all within 30 days.
If you're thinking that sounds bonkers, it really and truly is. The first season gave viewers so many great moments—and excellent GIFS—plus, provided some unforgettable fan faves (justice for LC!), including everyone's favourite couple since Prince Harry and Meghan Markle: Lauren Speed and Cameron Hamilton.
Here's everything we know so far about Love Is Blind season 2 (and 3).
Read this next: Lauren and Cameron from Love Is Blind Need Their Own Show
Love Is Blind season 2 is currently casting in Chicago
For anyone who watched the first season, you'll remember that all the contestants were Atlanta-based. For the second season of the show, LIB is moving to the Windy City, casting potential contestants from the Chicago area. Serious q: with the show now moving to the home of the Cubs—also the hometown of season 1 couple Mark and Jessica—how many times do you think someone will bring up Italian beef?
Casting for season 3 will begin shortly after, with its city TBD.
Nick and Vanessa Lachey are (obviously) back hosting
They're baaa-ack! Shortly after the news was announced, Nick took to Instagram to confirm that he and his wife will also be popping up in season 2, again as the hosts. "We're back for season 2!! #LoveIsBlind is coming to Chicago!" the singer wrote alongside a promo for casting. "I'm obviously hosting with @vanessalachey, but who else will join us in the pods?"
While we're obviously *thrilled* for the Lacheys, this is officially our petition to make Lauren and Cameron the new hosts!
Love Is Blind season 2 will drop in 2021
With the second season of Love Is Blind casting now, it makes sense that fans will have to wait a little longer before it hits our screens. According to E News, the second season will be airing sometime in 2021, which means we still have to get through this garbage fire of a year before we can indulge in the pure, unadulterated, trashy joy.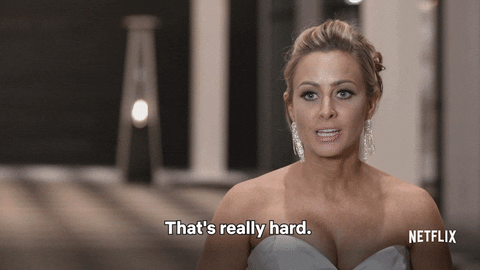 Read this next: 10 Things You Didn't Know About Netflix's Love Is Blind
Until then friends, sit back, relax and enjoy a big glass of wine.
Jessica let her dog drink wine OUT OF HER GLASS on Love Is Blind and I may truly never, ever recover pic.twitter.com/LMRCawhPst

— Netflix US (@netflix) February 21, 2020