Hey now! Hey now! Lizzie McGuire is officially coming back, and if you're not screaming with excitement then you're an outfit repeater. Star Hilary Duff made the announcement we'd all been waiting for back in August, revealing that Lizzie McGuire will once again be gracing our screens in a reboot of the early-2000s hit series.
This show is an institution!! From Lizzie's forward-thinking sense of style to her quirky clip and hairdo combos to her struggle to accept that she'd have to wear a bra, Lizzie McGuire was *the* best—not to mention the template for so many young people's adolescence. Seriously. I saw Lizzie McGuire buy a training bra, so I asked my mom if I could buy a training bra. (She said no at first but then bought me a Sailor Moon-printed one. I think Lizzie would have approved.)
Read this next: PSA: Channing Tatum Is Now On The Dating App Raya
Is this not what 2020 vision means? From #ToyStory 4 and Aladdin to #LizzieMcGuire and WandaVision, here's a look into our future at the blockbusters and Originals coming to #DisneyPlus this year. pic.twitter.com/QHGMHat89n

— Disney+ (@disneyplus) January 1, 2020
Truly iconic. Here, everything you need to know about the Lizzie McGuire reboot.
Production has already hit some turbulence
Please tell me this reboot news isnt TGTBT? We've already got trouble in 2000s nostalgia paradise. Variety reports the show's original creator, Terri Minsky, has already left her post as the project's showrunner just two episodes in—though it's unclear whether she'll stay on as an executive producer. A statement from a Disney spokesperson reads, "Fans have a sentimental attachment to Lizzie McGuire and high expectations for a new series. After filming two episodes, we concluded that we need to move in a different creative direction and are putting a new lens on the series."
In the meantime, production has halted while they find a replacement. Who'll it be, and what exactly does a "new lens" even mean? Only the powers that be at Disney know for sure.
The premiere date is TBD
The *exact* premiere date of the show hadn't been announced yet (it's slated for a 2020 release on Disney+), but it'll most likely be pushed because of Minsky leaving.
The show started filming in October 2019 and we've had a few small glimpses of Lizzie already, so while we're praying that means the revamp will be on our screens sooner rather than later, we're not getting our hopes up.
Lizzie will be entering her 30s
It's been 16 years since a then 13-year-old Lizzie (and 17-year-old Duff) went off the air; and, just like her fans, Lizzie has done some serious growing up in that time. The new series will pick up with our main gal on the verge of her 30s, living and thriving as an interior design apprentice in Brooklyn.
"The good news is, just like me and everybody who loved Lizzie and has grown up with her, Lizzie's also grown up," Duff said onstage during the August 2019 announcement about the reboot. "She's older, she's wiser, she has a much bigger shoe budget, which is super exciting. She has her dream job. She has kind of the perfect life right now."
But if we know anything about Lizzie, it's that it likely won't stay *that* perfect for long. Case in point: According to Duff, Lizzie won't stay on the East Coast. She revealed in an interview with Vulture that Lizzie will *actually* be moving back to the West Coast sometime in the series. "She's not going to stay in Brooklyn too long, actually," said Duff. "That's where she's been, but she'll be coming back to Los Angeles. She's forced out of New York. She's like, 'I can't be here anymore.'"
A ton of the original cast is back
You probs fell in love with the McGuire fam and Lizzie's two BFFs, so you'll be thrilled to hear that—for the most part—the gang's back together!
On October 24, 2019, Duff posted a photo of the OG McGuire fam—actors Hallie Todd, Jake Thomas and Robert Carradine as Jo McGuire, Matt McGuire and Sam McGuire, respectively—posing on-set. "[W]e are standing in what will soon be the McGuire living room. What's up fam. We doin this," she captioned the post.
So, get ready for a big 'ol fam jam reunion!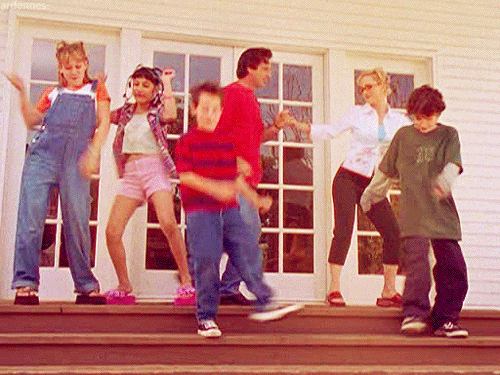 Our only Q? Where the hell is Miranda?!
Yes, including Gordo
As cool as the McGuires were, we all know the one character we really want to see grace our screens alongside Lizzie: Gordo. Played by Adam Lamberg, Lizzie's BFF and love interest is confirmed to be back on the show (for how long or in what capacity is still TBD). But, honestly, this is the best casting announcement yet—because Gordo was the bomb.
Read this next: These Were Netflix Canada's Most Watched Tv Show and Movies of 2019
Sure, Ethan Craft was hot, but David Gordon (aka Gordo) had the intellect. Show me a 13-year-old with the wherewithal to spout off mature takes like this: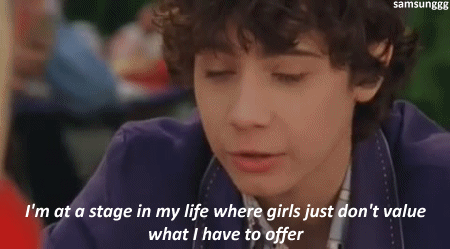 Also, remember when he totally covered for Lizzie during her Italian rendezvous with that snake Paolo in The Lizzie McGuire Movie, even though he really liked her?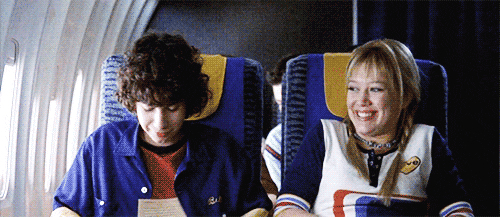 All Ethan Craft did was eat spaghetti and mark up the hotel's marble floors with his skateboard. So *any* Gordo on our screens is 100% a good thing. And you just know that he's living somewhere in Brooklyn and writing a play or something uber artsy and accomplished like that. Ethan Craft probably works at a pet store.
Lizzie will have a new boo
Although Gordo *will* be returning to our screens, it doesn't necessarily mean that he'll be a love interest for our klutzy heroine. In a September 2019 interview with Vulture, Duff revealed that our grown-up Lizzie will be in love, but it won't be with her childhood BFF.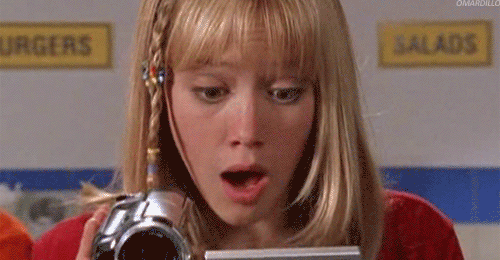 Instead, Lizzie will be boo'd up with a SoHo restaurateur (#BougieLizzie). But Duff's not too upset about the demise of Lizzie and Gordo's relationship. Speaking to Vulture, she said, "You know what, I don't know if I was as devastated by that."
"I feel like them not being together is what was so good," she continued. "It's that one person that you're like 'Was he the one? Is it ever going to be?' You're always kind of wondering. We wanted it to hurt everyone a little bit, and it'll continue to hurt."
Read this next: Hilary Duff Is Married!
But we may see a familiar love interest make an appearance at some point in the series: The king of spaghetti himself, Ethan Craft, played by Clayton Snyder. In a November 2019 interview, Duff hinted that Lizzie may have a fling with her middle-school crush, saying: "He is hot. He's very hot. I'm pretty sure there's going to be, there's going to be a thing."
But what would Kate Saunders say?
It already looks quirky and funny AF
If all that isn't enough to convince you that this reboot is going to be amazing, maybe the rise of technology and the prospect of Lizzie dealing with it will. She has always been quirky and relatable, giving a voice to all of the awkward moments and milestones life throws at us, but now imagine her swiping on Tinder or trying to figure out how to not send unwanted info to "the cloud." I'm sold.
Also, there are alpacas involved in some capacity. (Perhaps an uber-quirky design choice for a client?)
This is seriously what dreams are made of.