On July 3, Disney announced that actor Halle Bailey has been cast as Ariel in the upcoming live-action remake of The Little Mermaid. The Grown-ish actor and singer, who is the protégé of the one and only Beyoncé Knowles Carter (along with her sister Chloe) and is also absolutely perfect for the role. No seriously, she has the voice of an angel.
dream come true… 🧜🏽‍♀️🌊 pic.twitter.com/sndjYUS6wO

— chloe x halle (@chloexhalle) July 3, 2019
But, some people think the actress—who is Black—shouldn't be a part the Disney world, because of the colour of her skin.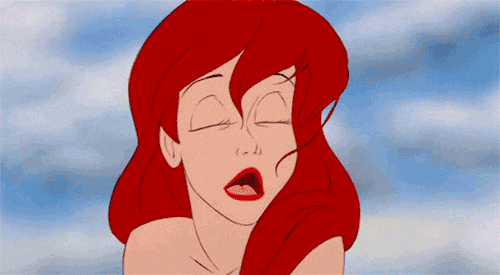 Shortly after Bailey was confirmed as the lead for Disney's Little Mermaid live-action remake, #NotMyAriel started trending on social media, with Twitter users arguing that the casting isn't true to the story and is offensive and discriminatory to redheads (LOL); some even equated the decision to "Blackwashing" the character.
#NotMyAriel blackwashing is as bad as whitewashing

— magetthedogs (@magetthedogs) July 4, 2019
And all we have to say is: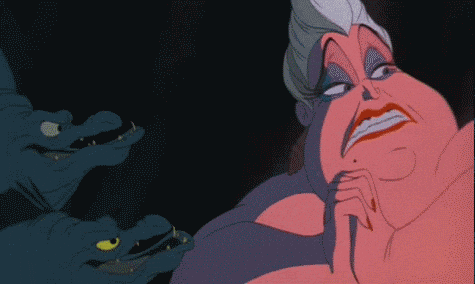 But, if the casting of a beautiful Black actor as the infamous mermaid is really boiling your blood, you probably won't want to read on. Because Bailey isn't the first non-white actor to inhabit an iconic fairy tale character—and absolutely rock the role.
"iM nOt rAcIsT bUt tHe LiTtLe mErMaID nEeDs tO bE wHiTe"

Spare me the nonsense that Ariel NEEDS to be white, she is a MYTHOLIGIAL SEA CREATURE.

— Skyler Shuler (@Skylerhxc) July 1, 2019
Will Smith as Genie
While the 2019 live-action remake of Aladdin received mixed reviews from critics, the Will Smith's homage to Robin Williams's iconic role of the genie was magical. Smith, who was initially hesitant to take on the role, drew from his Fresh Prince days and added some "hip hop flavour" and in the film, goes back-and-forth between being blue and (gasp) an IRL Black man.
The remake of the 1992 classic spurred lots of discussion about race and representation, but the conversation largely focussed on the casting choices for Jasmine and Aladdin, as well as accusations that the film chose to to "brown up" white actors for non-white parts. Thankfully, we didn't see too many #NotMyGenie hashtags floating about when Smith's casting was announced. This could be in large part be due to the fact that the OG genie—while voiced by Robin Williams—has never really had an identifiable race. Because he's a genie. A fictional, magical creature. Kinda like, you know, a mermaid.
*Everyone* in 1997's Cinderella 
The #NotMyAriel people are going to freak out over this one. In a film that was *way* before its time (and apparently still is), the 1997 live-action version of Cinderella featured an extremely diverse cast. And It. Was. Iconic.
Racists who can't understand how a black girl can be cast to play the live-action version of a fake cartoon mermaid and think this is "peak 2019" are going to absolutely lose their minds when they find out about the live-action color-blind 1997 Cinderella. pic.twitter.com/OKXHOIC8jf

— Brittany Van Horne (@_brittanyv) July 3, 2019
You had Brandy as Cinderella! An Asian Prince Charming! Whoopi Goldberg as the Queen! Whitney freakin' Houston as the fairy godmother! The song riffs alone! It was a smorgasbord of ethnicities and talent and the film was honestly much better for it.
Not only was it reflective of real life, but by casting a family of different races, the film leaned in to the fact that all of these stories are fictional. The actual nuts and bolts of a Black woman and white man having an Asian son doesn't really matter, because this is an fairytale world and it's an inclusive one.
We'd call this our favourite happily ever after.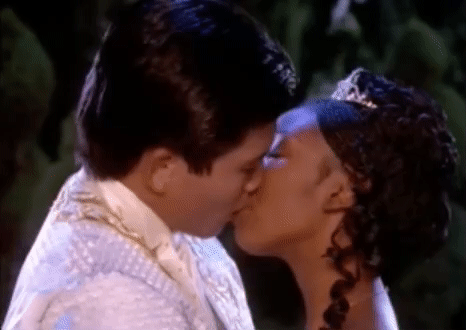 Regina King as the fairy godmother
Okay, this isn't technically a Disney movie, but stay with us here. We loved 2004's seminal classic A Cinderella Story, but the true love story wasn't actually between Hilary Duff's Sam and Chad Michael Murray's "Nomad609," it was between Duff and her fairy godmother Rhonda. The diner manager, played by Queen of the screen (and Oscar winner!) Regina King was kind, outspoken and didn't take sh-t from anyone.
She was a far cry from the bubbly, if emotionally unavailable fairy grandmother in the animated version, who bibbity-boppity-booped in and out of the OG Cinderella's life with very little instructions or emotional support.
Plus, King's Rhonda taught our contemporary Cinderella that living happily ever after isn't contingent on getting a man, but more importantly, about loving and standing up for yourself.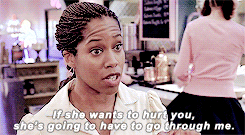 Who doesn't want that kind of person in their corner?
Here's what should *actually* boil your blood
But do you want something to actually be upset about? How about the fact that it took more than 70 years before we actually had a Black Disney princess?
White people complaining they cast a black girl as Ariel: Disney created 49 films from 1937-2009 before delivering their first black princess with Tiana. Black girls watched an entire catalog NEVER seeing themselves. For 70 years.

You spoiled, racist brats.

— Hillary Monahan (@HillaryMonahan) July 3, 2019
And up until 2009's The Princess and the Frog, the mouse house subscribed to a long history of representing people of colour in some seriously problematic and racist ways. From orientalist perspectives of the characters in Aladdin (FYI, Princess Jasmine was hella sexualized) to Pocahontas literally referring to the Indigenous characters as savages, there was a lot of not-so-great language and ideals going on.
We're here for The Princess and the Frog's Tiana—it's definitely important to have unique storylines featuring characters of colour—but there's also unique power in being able to see yourself reflected in the stories you grew up loving. For a lot of people, the remakes of Disney's classic films impacted their sense of belonging; by seeing people like them on-screen, these films reaffirmed that not only were there people out there like them, but that their existence and experiences mattered. It's the reason I clung so tightly to Aladdin's Jasmine (as problematic as her character was), because she was the only princess that looked anything like me and the family I grew up in.
In reimagining these classics with new faces, Disney is able to acknowledge that the past wasn't *always* right, that diverse faces can and should exist in these spaces and to set right past racial stereotypes.
And, for everyone who continues to be salty; the casting of a Black woman as Ariel doesn't negate the OG mermaid, or anyone's ability to identify with her. Now there's just more Ariel to go around, identify with and learn from.
As Twitter user @iylablue tweeted: "As a redhead with blue eyes, I LOVE this. The Little Mermaid is about a mermaid…a princess, and her journey of love + self discovery…. it's not about a white girl with red hair lol."
As a redhead with blue eyes, I LOVE this. The Little Mermaid is about a mermaid…a princess, and her journey of love + self discovery…. it's not about a white girl with red hair lol 😂 how is anyone mad?! Be happy for this beautiful + talented young woman. ❤️ go @chloexhalle🧜‍♀️ pic.twitter.com/lvlgNyxYm2

— iyla (@iylablue) July 4, 2019
And how cool is it that a whole generation of young people will get to grow up learning these lessons from someone that looks like them? That's pretty great if you ask me.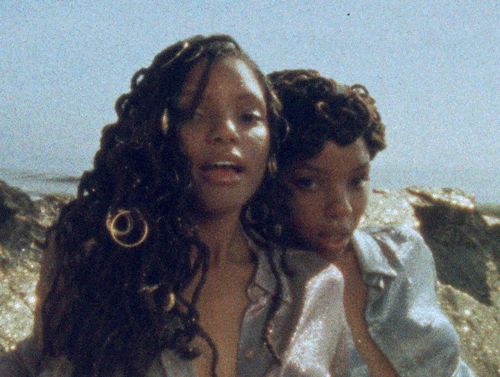 Related:
Aladdin's Mena Massoud Has Three Wishes for Representation in Hollywood
Disney Finally Found Their "Diamond in the Rough" to Play Aladdin
"I Was Worried About Disney's Mulan Reboot—Until Liu Yifei Got Cast"