By Isabel Slone
In 2002, a profile of Isabella in The Observer noted with eerie prescience that she had "a wardrobe that the Metropolitan Museum in New York and the V&A in London would love to get their white gloves on." After her suicide in 2007, quirky beer heiress Daphne Guinness rescued Blow's entire wardrobe from the auction block, and has since mounted Isabella Blow: Fashion Galore!. Running at Somerset House in London, UK until March 2nd, the exhibition showcases Blow's magnificent clothing collection including 73 Philip Treacy hats, 57 pairs of Manolo Blahnik shoes and 176 pieces by longtime friend Alexander McQueen.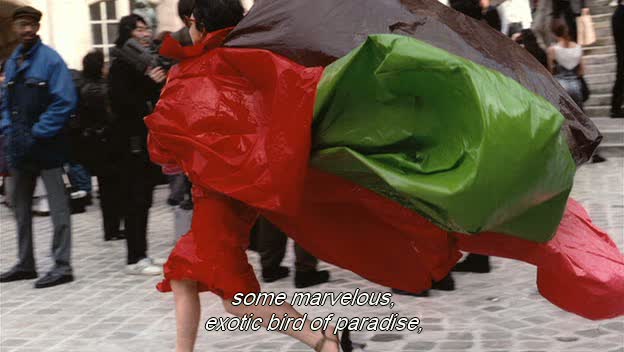 For those of us without the time or funds for a transatlantic flight, the next best thing is the exhibition catalogue, available at Indigo from $37.62. It's a collection of heartfelt remembrances from curators, academics, and fellow fashion industry friends, alongside photographs of models wearing some of Isabella's most memorable garments, like the shocking pink burka she wore to the Dior Couture show in 2003, and the parachute-like cape that New York Times legend Bill Cunningham captured her in in 1999. The photos were shot on location at Blow's crumbling ancestral home of Doddington Manor, by her longtime pal fashion photographer Nick Knight, which he describes in the catalogue as "an English country house in Detroit." Her elegant gowns are juxtaposed against paint peeling off decrepit walls and naughty graffiti leftover from the manor's stint as an all-girls boarding school. The photos are bleary and out of focus, with models looking more like ghostly apparitions than clothes hangers. "You see the clothes walking down the corridor or posing on the staircase or in a beam of sunlight: Oh, it's Isabella. It's almost like she comes back because you have this silhouette again," Knight recently told New York magazine.
 One of the most fascinating dilemmas faced by curators was how to preserve the clothes: Isabella treated haute couture gowns no different from a pair of jeans. "By her own admission, she never looked after her clothes and wore them to death," writes Caroline Evans—a fashion history professor at Central Saint Martins—in her essay for the book. "Leaning towards a candle to light a cigarette, she'd set her hat on fire." The ripped hems, mysterious stains and cigarette burns were all authentic damages incurred by living a genuine life. The curators faced the question: Do they maintain the imperfections? Or do they restore the clothes to their original pristine state?
In the end, the curators stayed true to the roughness of Isabella's wardrobe and the frays and holes remain evident. Fashionphiles are lucky to be able to experience what remains of the spectacle of Isabella Blow. "Here was a woman who was incredibly outside the parameters of normal behaviour," recalls Knight again in New York. "And I think the fact that she pushed those parameters so large makes everybody else feel that they can go further, too."
Watch Philip Treacy discuss Fashion Galore! on SHOWstudio