Good morning to Zoë Kravitz and Zoë Kravitz only! On October 14 it was announced that the actor and everyone's #girlcrush will be starring in the upcoming superhero film The Batman as the iconic anti-heroine, Catwoman. And we're pawsitively  positively thrilled! Kravitz will be starring opposite Robert Pattinson's Batman, taking over the role from other iconic actors like Halle Berry, Michelle Pfeiffer and Anne Hathaway. Needless to say, the internet was *very* excited.
Me: Do we really need another Batma…

*Casts Zoe Kravitz*

Me: Give me the damn movie already! https://t.co/kc6NTKzPsh

— Trey Williams (@Trey3Williams) October 14, 2019
Casting Zoe Kravitz opposite Robert Pattinson in The Batman is perfect because although I don't think they've dated, they are definitely each other's type. Chemistry is about to be 🔥

— Marcus Jones (@marcus_jones) October 14, 2019
And we are, too. We're absolutely living for this casting; not only because we know Kravitz is going to absolutely rock a leather catsuit (the lady knows how to wear her leather) and her chemistry with Pattison will be literal fire, but most of all because her casting in The Batman (and general success in Hollywood) is the biggest karma for her haters. And we just love a comeuppance.
Kravitz has faced discrimination as a Black woman in Hollywood
What makes Kravitz's casting even better is the fact that there were people who didn't think she should have a role in the superhero universe to begin with. In a 2015 interview with Nylon, Kravitz opened up about racial barriers she faced in Hollywood, specifically when it came to casting for previous Batman films. "In the last Batman movie [The Dark Knight Rises], they told me that I couldn't get an audition for a small role they were casting because they weren't 'going urban,'" she told the magazine. "It was like, 'What does that have to do with anything?' I have to play the role like, 'Yo, what's up, Batman? What's going on wit chu?'"
The term "urban" is rooted in American sociologist Elijah Anderson's notion of the "iconic ghetto," which posits that all Black people are inherently associated with the ghetto and the stereotypes that are linked to it. The "ghetto" becomes their identity and dominates how Black communities are understood. In this case, "urban" stands in for Black and comes with the stereotypes associated with it.
Read this next: Mindy Kaling's Call-Out Is Proof We Need More WOC in Positions of Power
Also, this rationalization makes no sense, because it's called…acting? Unless you're Scarlett Johansson, someone's IRL racial background, culture, gender identity or sexual orientation shouldn't limit them from roles. The whole point is that actors inhabit the character they're playing. Imagine if Nicole Kidman couldn't audition because they weren't "going Australian" for a movie role?
Her success is the biggest "FU" to the haters
Despite The Dark Knight Rises's obvious discrimination, since 2015, Kravitz has gone on to have an amazing career. The step-daughter of Khal Drogo has starred in box office blockbusters like Mad Max: Fury Road, electrified our screen in indie films and been a part of the only fab five *we* recognize: the Monterey Five on HBO's Big Little Lies. She's also become *the* celeb pinned on everyone's style boards and is our #WCW everyday. I mean, not just anyone can wear a mesh dress to their wedding rehearsal.
She clearly did not need the Batman franchise (and really, do any of us?) to help with her career, because she's done it all on her own—and succeeded big time.
zoe kravitz landing the catwoman role after christopher nolan told her she was "too urban" to play the role. reparations✨ pic.twitter.com/PKcN67Zzpq

— clementine (@cIemmie) October 14, 2019
So, a big *this* to you, Christopher Nolan.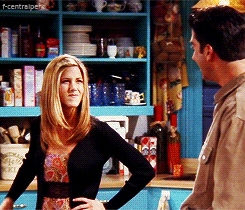 And only one example that women can't be diminished
Kravitz is absolutely killing it, but she's not the only woman to face hate and come out on top. In February 2015, actor Zendaya Coleman walked the red carpet at the Oscars looking absolutely gorgeous in a gown by Vivienne Westwood. But the Euphoria star's dress wasn't what made the look so bomb; the piece de resistance was her hair, which she wore in locs. It was an iconic moment that was big for so many reasons—specifically because Black hair has long been criticized and judged for looking "messy." Having a celebrity unapologetically walk a massive awards show carpet—where the eyes of the world were on her—with her hair in dreadlocks was not only normalizing them in beauty standards and highlighting their place on the red carpet, but showed little girls everywhere that they could wear their natural hair proudly. Coleman's look resonated with people across North America.
But, because we can't have nice things, someone had to go and ruin it. In a segment on E! News's Fashion Police, personality Giuliana Rancic commented on Coleman's look, saying that the actor looked as if she "smells like patchouli oil. Or, weed." While Rancic later tweeted that her ignorant comments weren't meant to be racial, but rather were "referring to a bohemian-chic look," they nonetheless reinforced negative stereotypes.
Read this next: Everything We Know About a Possible Big Little Lies Season 3
At the time, Coleman replied like the class act she is. In a post to Instagram, the singer and actor wrote: "There is already harsh criticism of African-American hair in society without the help of ignorant people who choose to judge others based on the curl of their hair. My wearing my hair in locs on an Oscar red carpet was to showcase them in a positive light, to remind people of color that our hair is good enough. To me locs are a symbol of strength and beauty, almost like a lion's mane."
And if that wasn't enough, the triple-threat got the *ultimate* last laugh. In September 2015, Mattel released a Barbie doll in honour of the actor speaking out for young women. The doll was dressed in the celeb's Oscars red carpet look—locs and all. Proving that nobody—especially spiteful haters, can diminish your shine.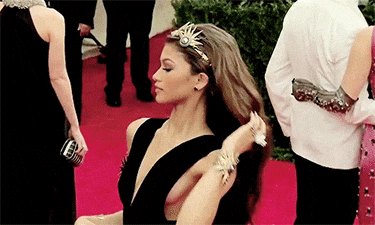 When Beyoncé said the "best revenge is your paper," she meant it! And these ladies are 100% getting their (rightly deserved, well-earned) paper.
So, say hello to your new Catwoman.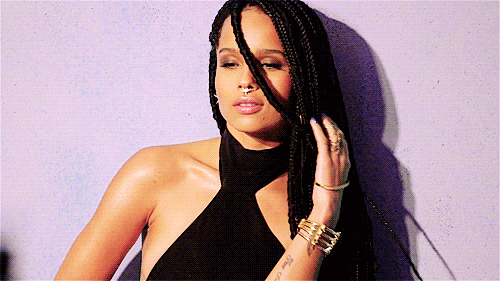 She's *purrfect* (sorry, I had to).