In 2014, Selena Gomez told us all that "The Heart Wants What It Wants," and five years later, what it clearly doesn't want is her ex-boyfriend, Justin Bieber. On October 23, after about 100 years of waiting, Gomez finally released new music, debuting the song "Lose You To Love Me" with a new music video.
The song is pretty scathing, with not-so-subtle lyrics that make it quite clear that of her two Canadian exes, Gomez ain't crooning about The Weeknd. Partway through the song, Gomez sings: "I gave my all and they all know it / You turned me down and now it's showing / In two months, you replaced us / Like it was easy," a pretty clear allusion to former flame Biebs and his quickie relationship and marriage to Hailey Baldwin, which happened within months of calling it quits with Gomez.
It's a super personal song, and the music video follows suit. The video, which was shot entirely on the new iPhone 11 Pro, features a pared down Gomez, staring directly at the camera in what looks like a literal confessional, singing about her heartbreak and journey to self-love. In the song and video, Gomez appears to be confessing her past and in a way, starting anew. And We. Are. Here. For. It! Love self-love, love a good re-birth, live for personal growth.
And not only is Gomez's new song just a great bop, but it's potentially a precursor to the singer's musical career taking off in a major way. Because if history has taught us anything, it's that confessional-style singles are the first stop on the road to pop superstardom.
Read this next: Let's Not Make Justin and Selena the Millennial Brad and Jen, OK?
Gomez has always had to work extra hard to prove herself as a musician
Before Selenators come for me, it's important to clarify that Gomez *is* quite a successful solo musician. As of June 2018, Gomez held the record for "the longest active run of any artist" on the Hot 100, the chart that measures the 100 most popular songs in the United States every week. According to Forbes, this means that every song Gomez has released since 2011 has made it into the Top 40 list, which is a pretty big deal.
But when it comes to legitimacy as an artist, Gomez has always kind of struggled, especially compared to fellow Disney alum and former bestie Demi Lovato (whose vocals are straight fire) and former flame JBiebs, whose own musical career (and the couple's relationship drams) largely overshadowed Sel's throughout their tumultuous relationship. In May 2016, Gomez spoke out about the toll of being defined by your exes, telling Marie Claire: "I would try to promote something that I loved, and the entire interview would be about my personal life. I would leave a room feeling defeated." A few months later, in an August 2016 interview with Vogue Australia, Gomez talked further about the chatter around her love life and its affect on her career, telling the magazine: "You want to do what you love, but all this other stuff overshadows it. So it makes it a little harder for people to take me seriously."
And we saw that in action. Who can forget the release of Gomez's album, Revival? Billed as a re-birth of sorts for the singer, the 2015 album was meant to be a defining moment for Gomez. In the lead-up to the release, Gomez talked about struggling to find her sound and feeling good about where she was *finally* at musically. It was great, Selener was totally thriving. And then, in the weeks surrounding the October release of the album, Bieber decided to go ham with Instagram throwbacks of his ex. Bieber posted tons of #TBTs of the couple, completely switching the narrative around her forthcoming album from one of independence to everyone freaking out over their relationship status. Which, like, eff you JB.
Read this next: Our Best Guesses on the Bieber Wedding Theme
Gomez's musical career has kind of been hit-or-miss since then, with one-off singles released here and there.
But a confessional music videos might tip the scales
Maybe, it's finally Gomez's time to really shine as a musician. It seems like the singer is taking some serious cues from singers like Kelly Rowland and Usher who leaned hard into the confessional vibe, and in doing so asserted their independence and cemented their status in the musical industry.
Take Rowland. After years in the illustrious shadow of her former Destiny's Child bandmate, Beyoncé, Rowland asserted her independence from her sis with her 2013 song, "Dirty Laundry." Like Gomez, Rowland laid it *all* out there, talking about an abusive relationship and how it incited further professional jealousy towards her childhood bestie. While undoubtedly not an easy song to put out there, by airing her "dirty laundry" and acknowledging that she had complicated feelings towards her BFF (SO relatable), Rowland actively set herself a part from Bey and taught us a lot about the strength (and intricacies) of female friendship. Since the release of the song, Rowland has gone on to create an empire all her own, starring as a judge on the British version of X Factor and making it onto seriously every best-dressed list.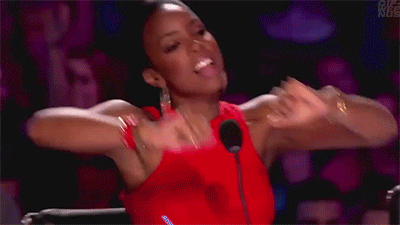 Another singer who tried the confessional route—and succeeded? Usher, baby! The R&B singer practically gave this intimate style of music its name with his hit songs "Confessions" and "Confessions, Pt. II." Who could forget this truly iconic move?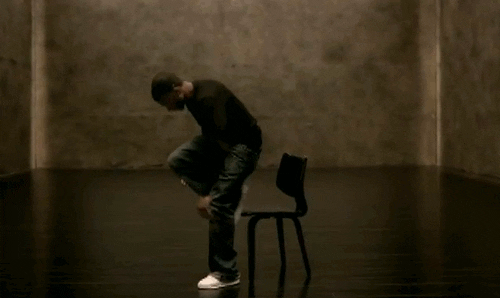 At the heart of both of Usher's confessionals was a "man taking ownership of his wrongs," according to Complex. Something so rare, that we obvs have to eat it up. Usher was famous before the release of these ~intimate~ songs, but Confessions, the album featuring the two tracks, truly put him on the map. As of 2014, the album had sold over 20 million records worldwide and was declared *the* album of the aughts.
Read this next: I Don't Care About Justin Bieber (But Maybe I Should) 
And even Gomez's ex is no stranger to the confessional style vid. After a pretty wild few years (that included peeing in a bucket, being arrested and committing vandalism), the Biebs released his gospel-infused album Purpose in November 2015. I have to be honest—I loved it. And the album's lead track ensured fans knew that they had a right to love the song, and the Biebs, because he was a changed man. "Purpose" went hard into the "I'm changed" narrative—featuring a stripped-down Bieber acknowledging his mistakes alongside lyrics like "Ask you to forgive me for my sins/Oh would you please?" And people pretty much did. Bieber's album was a precursor to his new lease on life (devotion to Hillsong Church, faith-inspired eyebrow tat and new wife included).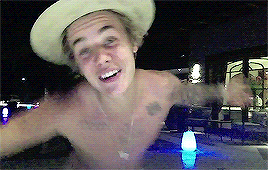 Who knows why these vids work? Maybe it's our obsession with celebrity voyeurism. Maybe it's that we love a good breaking of the music video fourth wall. Or maybe it's for the same reason that we truly lived when Taylor Swift finally called Kanye West out—we love when celebs cut the BS.
And that means one thing for Selener
I'm not saying that this is a foolproof scientific formula to musical superstardom, but I'm also *not* not saying it's a foolproof scientific formula. Maybe, with Gomez finally singing her truth—and with the Biebs firmly out of the way with his recent nuptials—she can *finally* shut the door on that part of her past and her career can speak for itself.
Fingers crossed.