Move over Wills and Kate, there's a new favourite royal in town (besides HRH Meghan Markle, of course). On December 3, Princess Anne emerged back into the public conscience after a series of truly iconic moments involving U.S. President Donald Trump during a reception at Buckingham Palace to mark 70 years of the NATO Alliance. The event brought world leaders together to celebrate, but all that *we* can celebrate is the palm tree-level shade Princess Anne threw at the visiting U.S. President.
In one such moment caught on camera, the president and First Lady Melania Trump were seen in a receiving line greeting members of the royal family, including Prince Charles, Camilla Parker Bowles and the Queen herself. Noticeabley missing from the line? Princess Anne, the only daughter of the Queen and younger sister to Prince Charles. Anne is seen off to the side, just chilling in a doorway and when the Queen looks at her and points for her to join in, the princess was pretty much like: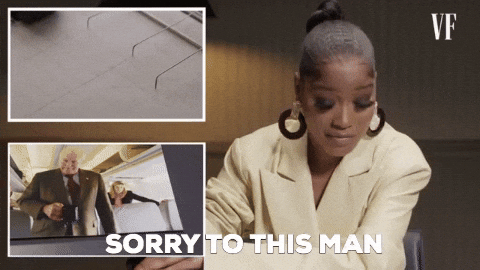 Choosing instead to simply shrug her shoulders. All while President Trump and Melania are looking on.
The Queen chastising Princess Anne for not greeting Trump and Anne not giving a single shit is the mood we all need to take into today pic.twitter.com/W5cCFlq2Ui

— Hannah Jane Parkinson (@ladyhaja) December 4, 2019
I screamed. And so did pretty much everyone on the internet. While Princess Anne has essentially ushered us into 2020 with the power move of the decade, the truth is that we shouldn't be super surprised with the princess's reaction. Because folks, the royal has been a badass from the beginning; we've all just been sleeping on her. But that's about to change. Coupled with a superb depiction of the royal on Season 3 of The Crown, it looks like 2020 is set to be the 69-year-old's year. Here, all the reasons Princess Anne is the royal we should offish be stanning.
She's a modern fashion icon
Before there was Kim Kardashian West in windshield-sized sunglasses, there was Princess Anne. While we've long been naming the Duchesses of Cambridge and Sussex and Princess Diana (RIP) as the most stylish women in the royal fam, it turns out that maybe we should have been looking further up the ancestral line for our royal #styleinspo. Because, folks, Princess Anne has been killing the sartorial game since at least the mid-1960s. From rocking capes during her pregnancies in the '80s, to being the OG in colour blocked outfits, to her seriously gorge 1973 wedding dress, Princess Anne has been paving the way for fashion in the royal fam—and the world—since day one.
Read this next: Forever Icon: Remembering Princess Diana's Inimitable Style
And, sorry Kimberly, but Princess Anne has been rocking her athletic wraparound sunnies since at least 2011. Plus, it's likely the royal has chosen to wear sunglasses that make her look like a Tour de France competitor for practicality rather than fashion (all that royal horseback riding, you know?), which makes her fashion statement that much cooler. Anne clearly DGAF. So you rock that tweed and Adidas, Annie! The ultimate mixing of high and low, TBQH.
Who doesn't let royal protocol tell her what to do
Not only was Princess Anne a badass in style, but she also hasn't been afraid to take risks in her personal life—regardless of what royal protocol may have dictated.  As the "spare" to the heir to the throne, it's a given that the princess was probably beholden to fewer rules than her bro, Prince Charles, but that doesn't mean that she didn't face some seriously archaic rules—and then totally broke them (like another royal couple we know and love). After her first marriage to Mark Phillips failed, Princess Anne became the first member of the royal family to remarry after divorce, going on to marry her second husband, Sir Tim Laurence in a December 1992 ceremony in the Scottish Highlands.
Lizzo carrying the amount of fucks Princess Anne gives pic.twitter.com/LTpVGjmWUf

— James Greig (@fudwedding) December 4, 2019
Nevertheless,  she persisted and got her man! Princess Anne and her hubby have been married for 27 years.
She's the queen of shade
And if the shrug-seen-round-the-world wasn't enough to convince you that Princess Anne is offish the queen of shade, consider this other iconic moment from the recent NATO reception might. A video from the event shows a bevy of world leaders, including Canada's PM Justin Trudeau, British PM Boris Johnson and French President Emmanuel Macron, huddled in a circle gossiping about none other than Trump. What could be chalked up to a petty boy's club of world leaders is quickly pivoted; because, see that tiny little brown bouffant cackling away with these men? Oh, that's just Princess Anne.
The fact that Princess Anne is in the midst of this convo cracks me up – J https://t.co/aunpZNGmvP

— Heather & Jessica (@fuggirls) December 4, 2019
This video has instantly gone from meh to amazing. Princess Anne is legitimately all of us who hate our co-worker or boss, getting in there to both hear and dole out all the hot tea (in a palace-approved China tea set, obvi).
Read this next: Meghan Markle Really Loves Canadian Designers—Here's Proof
And we all thought it was Her Majesty who was the queen of sass. Apple defs doesn't fall far from the tree.
Princess Anne. Queen of side-eye. pic.twitter.com/5bsbfkWM6S

— The Crown (@TheCrownNetflix) December 3, 2019
And a *super* accomplished equestrian
Think that shade is the only thing the royal is superb at? You'd be gravely mistaken. Because it's not all side eyes and gossip with Annie; the royal is actually a super accomplished equestrian.
But her love for horses (which seems to run in the fam) doesn't just stop at a casual saunter around the palace gardens on horseback, the Princess Royal is so bomb at riding that she even trained and competed in the 1976 Montreal Olympic Games, making her the first ever royal to compete in the Olympics.
#FBF Princess Anne training with her horse 'Goodwill' before competing in the 1976 @Olympics Three-Day Event pic.twitter.com/G9CF0szJnj

— The Royal Family (@RoyalFamily) November 13, 2015
In addition to the games, the Princess also competed in multiple European Three-Day Event Championships, taking home both gold and silver medals when she competed in 1971 and '75. And since 1988, Charles's sis has been a member of the International Olympic Committee.
Talk about taking horse girl energy to the max.
Plus, she's pretty hardworking
Outside of her love for literally horsing around, what makes this particular royal so badass is the fact that she's consistently one of the most hardworking members of the famous fam. She famously didn't give her children, Zara Tindall and Peter Phillips, titles and has remained one of the most low-key royals.
According to The Crown's Prince Phillip (played by Tobias Menzies), Anne is "the most thrifty, feet-on-the-ground, low-profile, unpretentious royal we've got." Which, let's be honest, is something the *real* Phillip probably didn't say—but he totally could have! And he would have been right. Per The Guardian, Anne is currently involved with over 200 charities and organizations and undertakes more royal engagements than any other family member, including her mum!
Read this next: Every time the Sussexes Rebelled Against Royal Rules
Oh, and FYI, Princess Anne escaped a kidnapping
Even if he Prince Phillip never actually said all those nice things about his daughter, he should have. Because if anything, she's nifty AF. On March 20, 1974, the princess thwarted her own kidnapping attempt after she and her then husband were ambushed on their way home to Buckingham Palace by a lone gunman who wanted to hold the princess for ransom.
After an altercation with her bodyguards and driver, the armed gunman started to pull Princess Anne out of the car, pleading with her to come; a request to which she iconically responded with: "Bloody likely."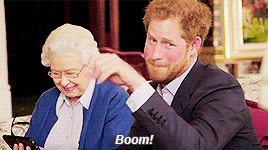 Anne then pushed herself out of the car, waited for her attacker to come around to retrieve her, and jumped back in, locking the doors behind her. I absolutely love her.
People are surprised that Princess Anne can hang? That woman once was the victim of an attempted kidnapping and when she was told to get out of her car at gunpoint she said, "Not bloody likely." A true bad bitch.

— Little Edie's Head Scarf (@lordandtyler) December 4, 2019
"A true bad bitch" is right.
In the words of Kanye West: Anne, "you a bad girl and your friends bad too;" and we seriously salute you.