Well, the day is finally here. On June 23's episode of Keeping Up With the Kardashians, fans were given a behind-the-scenes look at the Jordyn Woods/Tristan Thompson cheating scandal. In case you live under a rock: In February 2019, the entire world was shook by allegations that Khloé Kardashian's baby daddy had cheated on her with sister Kylie Jenner's BFF. Battle lines were drawn, FB tell-alls were had and lip kit prices were slashed.
As intriguing as it was to see the KarJenners reactions to the scandal, and to hear Kim Kardashin West drop so many F-bombs in such quick succession, we couldn't help but be seriously infuriated by one reaction in particular: Thompson's.
When confronted by Khloé about his infidelity, Thompson allegedly said he couldn't stop thinking about his GF and how badly he'd messed up. Which is good, but also, he could have 100% prevented this? Thompson's comments and actions follow a similar pattern to former Kardashian hubby Lamar Odom, who—years after cheating on Khloé multiple times—has taken to commenting on how well he, and other men, should treat his former wife.
And all we have to say is: Lead by example, dudes. Here are some helpful guidelines to treat your partner the way they deserve to be treated. KarJenner—and all—men, take note.
1. Don't cheat
It's a pretty simple idea, but funnily enough, seems to be the hardest rule to follow. If you're in a monogamous relationship with someone, the #1 way to not treat them like trash is to be faithful. Easy, right?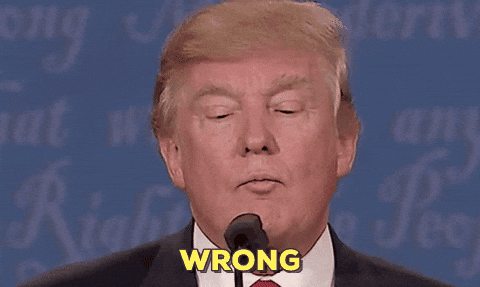 At least not for several of the Kardashian men (and yes, that's you too, Scott). The Jordyn incident is far from the first time Tristan "Third Trimester" Thompson has been unfaithful to Koko, something Khloé herself acknowledges. While talking to Kylie about the scandal, she said, "Tristan, we all know what he's capable of. Look what he did when I was nine months pregnant."
The basketball player was previously caught cheating on the reality TV celeb in April 2018 when she was nine months pregnant with their daughter True. And as for Odom, the former basketball player has a long list of infidelities. In his recently released memoir, Darkness to Light, Odom says he has slept with more than 2,000 women, and at least some of those were during his seven year marriage to Khloé.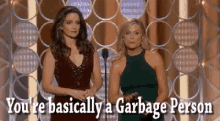 2. Don't make it all about your well-being
In the infamous words of Big Little Lies' Renata Klein (Laura Dern): "Will somebody give a woman a moment?" Not even minutes after Koko confronted Thompson about his infidelity, she was back being a caregiver to her philandering BF.
While relaying the incident to BFF Scott Disick, Khloé implied that Thompson, who confirmed via a phone call from Cleveland that he and Woods had made out and spent the night together, was suicidal. "He was like, 'I can't stop thinking about you and what a mess I've caused.'" Khloé told Disick. According to Khloé, her former beau had expressed suicidal thoughts to her. "Like, I'm just allowed to say I wanna kill myself and that's fine?" she asked. "That's crazy."
The Good American mogul then proceeded to check in on Thompson, sending a friend of his to his home in Cleveland.
Mental health is serious. And while we sincerely hope that Thompson was and continues to be mentally stable and supported, we can't help but feel for Khloé, who pretty much had her entire world shattered and them immediately had to focus on the well-being of the person with the hammer. "I feel like I'm so heartbroken," she shared during the episode. "Right now, I don't feel much of anything. I'm in shock. This is a debilitating blow to my soul. It's so humiliating, it's hard." And, she isn't even given the courtesy of time to process it.
But this is far from the first time Khloé has been forced to put her own well-being aside to take care of an ex. In his memoir, Odom even recounted an event in which he was physically abusive to his wife, grabbing her by the shoulders and threatening to kill her while he was high. Still, Kardashian was one of the first people at Odom's side when he overdosed at a Nevada brothel in 2015. The couple were in the middle of divorce proceedings when the accident occurred, and Khloé put the proceedings on hold in order to help make serious health decisions for the basketball player.
In both cases, Khloé—the harmed party—was left to support the men who harmed her, or were at least seriously shitty to her. And she has continued to support the former NBA star, even congratulating him on the success of his 2019 memoir.
In a comment on his Instagram post celebrating the book, Koko wrote: "Look at God!!! Congratulations Lammy! Keep shining."
Honestly, I would have been *way* more petty.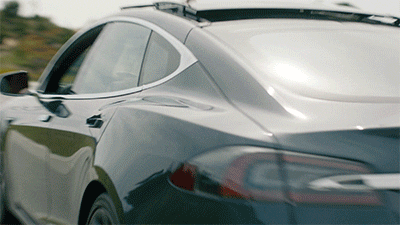 3. Let's stop with all the fake platitudes
And, FWIW, if you're going to treat your GF like complete shit, don't then *say* that they deserve better. We all know they deserve better. Instead, here's an idea: Just treat them better. Because TBH, fake platitudes are meaningless.
Recounting her conversation with Thompson post-Woods scandal, Khloé told Disick that Thompson had expressed remorse. "He's like, 'I can't stop thinking about you and what mess I have caused,'" she said. Which is a nice sentiment, except for the fact that Thompson *clearly* wasn't thinking about Khloé—or their daughter—when he was macking on Kylie's BFF. Nor was he thinking of them the *last* time he cheated. Remember that? This is a mess that could have clearly been avoided.
And Odom is no different. Like Thompson, he seemed to express remorse for his actions—but also, surprise? "I couldn't believe how I was treating a queen like that," Odom said in a May 2019 ABC interview. But Odom *could* have treated her differently—or at least apologized. When asked if he ever apologized to his former wife, he said, "I don't think I have,"  adding that he owes both "her and her family an apology. Big time." We'd have to agree.
And finally, because this seems to be the trash Olympics and one person has to be less horrible than the other, Odom has decided to chastise Thompson for his treatment of Khloé, telling Us Weekly in May 2019, "It's too bad, he had to hurt my lady like that, that woman like that, it's too bad."
Which:
A) she's no longer "your lady"; you gave up the right to say that and b) seems a little like the pot calling the kettle black, non?
In conclusion, if you don't think women like Khloé should be treated badly, then maybe lead by example and don't treat them badly?
Just a thought.
Related:
Jordyn Woods: "I'm Not the Reason That Tristan and Khloé Are Not Together"
A Reminder: Even Khloé Kardashian and Tristan Thompson Are Entitled to Privacy
From Jordyn Woods to Lady Gaga, How We Talk about Cheating Matters