It's Kawhi Day! Toronto Raptors player and self-proclaimed "fun guy" Kawhi Leonard is expected to make an announcement about what NBA team he will be playing for next year. The newly 28-year-old (belated HBD!), who led the Raptors to their first NBA Championship title, is a free agent, with several teams—including the Los Angeles Lakers and L.A. Clippers—vying for his epic buzzer beaters.
While nothing has been confirmed yet,  NBA fans are on the edge of their seat waiting for his announcement, and clinging to any and all rumours in the meantime.
Y'all hella messy with this #KawhiUpdate with all the sources. "My friend's cousin said his plumber talked to Kawhi's driver's wife's friend who said that Drake's mother's hairdresser confirmed that Kawhi's electrician said he was signing with the Lakers. It's confirmed."

— Lww (@Relentlesslefty) July 3, 2019
Someone especially in their feelings about Leonard's potential move? Drake. The rapper, who has become a Raptors courtside fixture as their global ambassador, is mounting a full-court offence in order to get the basketball player to stay in Toronto.
Drake making his pitch to Kawhi pic.twitter.com/dtDKLcIqk4

— Ben Axelrod (@BenAxelrod) July 2, 2019
And while I applaud the passion from my problematic fave, never forget that he's known for doing the absolute *most* when he's straight up in his feelings about someone—regardless of whether or not those feels are reciprocated. Need we remind you of a 'lil island gal named Rihanna? But for the 6ix sake, Drake, let's learn from the past rather than making Kawhi your next RiRi.
If Kawhi is testing teams on their ability to do less, Drake may not be the answer. https://t.co/rprdKsT0NQ

— Vivek Jacob (@VivekMJacob) July 2, 2019
Never forget the mess that was Drizzy and RiRi
Drake and Rihanna infamously dated on-and-off for seven years, and to say our man Aubrey was *obsessed* is an understatement. Since the official end of their "will-they-wont-they" in 2016, Drizzy continued to confess his love for the "Umbrella" singer and bring up RiRi every chance he got. Most recently, the rapper spoke about their relationship on an October 2018 episode of Lebron James's HBO show The Shop. "Of course, as life takes shape and teaches you your own lessons, I end up in this situation where I don't have the fairytale," Drake told James. "Like, 'Oh, Drake started a family with Rihanna, and like, this is like so perfect.'…It looks so good on paper…By the way, I wanted that too, at one time."
But those public displays of unrequited affection and constant pining didn't get Drake back with Rihanna—so why is he trying them again now with Kawhi? Like RiRi, Kawhi is a shy guy; and if history is doomed to repeat itself, Drizzy should take a cue from his now non-existent relationship with the Barbadian beauty as what *not* to do when it comes to keeping board man in the 6ix. So Drizzy: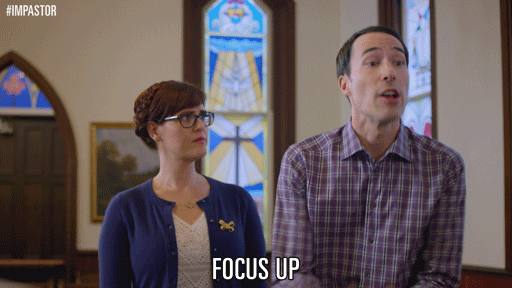 No public displays of affection
Sandra's son is one to wear his heart on his sleeve, and literally every part of his body. It can be an endearing trait, and something that should be encouraged, but TBH, sometimes Drizzy takes it too far. Who can forget the 2016 Video Music Awards? While presenting Rihanna with the Michael Jackson Video Vanguard award, Drake launched into a personal and *very* effusive speech about the Bajan singer—more specifically, his love for her. As RiRi stood off to the side, Drake declared: "She's someone I've been in love with since I was 22 years old."
Our reaction?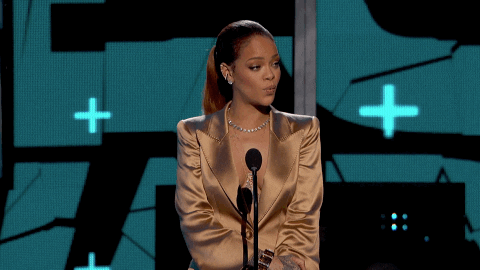 It was awkward to begin with. But then came the swerve of all swerves; when our man tried to finesse his way into an onstage smooch, only to have Rihanna slyly duck out of the way.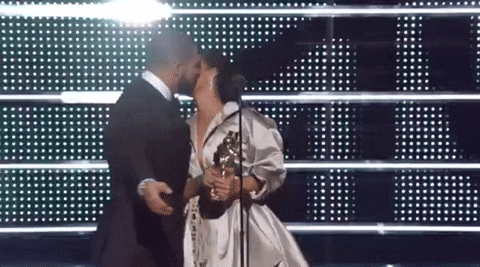 In a June 2018 interview with Vogue, the Anti singer talked about that moment and how awkward the attention was for her. "Waiting through that speech was probably the most uncomfortable part. I don't like too many compliments; I don't like to be put on blast," she told the magazine. And when asked about the current state of their friendship, the singer replied: "We don't have a friendship now, but we're not enemies either. It is what it is." So, not good.
While we're not betting on Drake trying to catch a smooch from Leonard, he has already been pretty prone to showing his appreciation for the player. Whether it's courtside with claps on the back and meme-level cheering, or sharing photos of the pals on his Instagram page, Drake has no chill when it comes to professing his affections for the NBA player. 
But please Drizzy, let's end it there. Leonard has become known in the league as a super shy and low-key guy. In a May press conference, the player told reporters: "I just want to win. I don't care about being the best player. I want to be the best team." He doesn't care about being the best player or all the perks teams (and fans) are promising him—so something tells us that campaign by Drizzy isn't the way to go. FYI Drake, that means no billboards please.
Don't get a matching (or tribute) tattoos
Listen, Drake's ink is a mess. The rapper has more than 25 tattoos, several of which are dedicated to his former flame, Rihanna. You know how they tell you *not* to get a current beau's initials or name on your body forever? The same goes for a photo of their likeness.
Drizzy, never one to go small, has a tattoos of Rihanna eating an ice cream on his right bicep. Love ice cream. Love RiRi. Don't love that combo on her ex's arm. In addition to Mona Lisa-ing the singer on his body, Drake also has a camouflage shark on his right forearm, a matching tattoo with Rihanna and a reminder of their infamous 2016 date to Toronto's Ripley Aquarium.
While it's Drake's body and Drake's choice, we can't help but think that RiRi (and her new BF, Hassan Jameel) probably aren't super fond of her face on his body; not to mention that personal ink can get hella awkward when allegiances collide. In addition to tattoos of his ex, the rapper also has permanent tributes to Golden State Warriors players Stephen Curry and Kevin Durant—which he awkwardly covered up with a sweatband during the Raptors-Warriors NBA finals.
After Toronto's historic playoffs run, tons of people chose to ink Leonard permanently onto their body. And given his track record, Drake could legit be next.
Does he really want to have to do that again? Regardless of whether or not Leonard leaves now, he won't be with the Raptors forever—and does Drizzy *really* want to have to explain his awkward "Fun Guy" tattoo to Adonis? Let's leave Leonard (and any ink-likeness) be.
Please, for the love of God, no songs
"Kawhi would you leave we just won the chip?
You a legend in the city: legend in the 6ix" pic.twitter.com/gaWSTAuyHC

— Kofie (@KofieYeboah) July 2, 2019
When the 6ix God wasn't collaborating with his former lady love, he was singing about her. There are countless theories (and some confirmations) about which of Drake's discography is about Rihanna, starting all the way back in 2009 with "Fireworks." In a 2009 New York Times interview, the "God's Plan" rapper confirmed that the song was about the Fenty Beauty founder, telling the newspaper: "You know what she was doing to me? She was doing exactly what I've done to so many women throughout my life, which is show them quality time, then disappear. I was like, wow, this feels terrible."
And his 2018 hit album Scorpion seems to have followed suite. Released two years after the demise of his relationship with Rihanna, many fans think that at least three songs on the album ("Summer Games," "Jaded" and "Finesse") are about RiRi, tracking the course of their relationship and detailing how Drake feels like he was wronged. And, more on brand, how he can't get her out of his head.
With this in mind, we wouldn't put it past our man—in his time of pining for Leonard to stay—to make an attempt to rhyme "Kawhi" with "my guy" or another synonym from thesarus.com.
@Drake to Kawhi
"Kawhi do you love me? Are you riding? Say youll never ever leave from beside me cause i want ya, and i need ya and im down for you always" Also all of Canada to Kawhi. #KawhiUpdate #drakepitch #hestay

— Randi Teeple (@Rteeps) July 3, 2019
But please Drizzy, just stick to what you do best: Songs about celebrating the badass women in all of our lives.
Let's be honest, Drake has a huge influence on Toronto, and as a city we're already doing the most. Since the Championship win, the city and the country have been in overdrive: taking photos of Leonard at Home Depot and Cactus Club, harassing him at Niagara Falls, doing a CIA-level analysis into the meaning behind him wearing a Blue Jays jersey while on vacay and just generally being hella annoying towards him. Seriously guys, cool it. If Rihanna's own trajectory post-Drake is any indication; once you let a girl live and stop constantly trying to win her back, she'll thrive on her own; and make the best decisions for her. If Leonard *does* decide to leave the 6ix for another team, like Drake and RiRi's love, we just have to accept that for Kawhi, the Raptors weren't the right fit. So deal with it and accept his decision.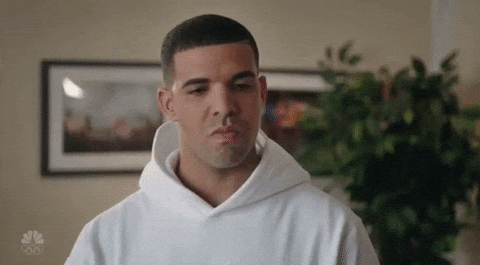 You know the old adage: If you love something set it free. Drizzy—and we—should take the hint.
Related:
A Bandwagon Jumper's Guide to the Toronto Raptors
In Defence of Drake's Courtside Antics
Drake Has Unfollowed Rihanna on Instagram Following her Vogue Interview