The internet has been having a serious conniption this week over Hailey Bieber's wedding veil. No, people aren't divided over whether or not the veil is gorgeous—as a couture, one-of-a-kind creation, that's a given. But rather, it was over the *potential* grammatical error emblazoned across the bride's train. On brand with designer Virgil Abloh's aesthetic, Bieber's train featured the phrase 'TILL DEATH DO US PART' across the bottom. The issue was with whether or not "till" should have had been "'til." FYI, according to the very smart people at Merriam-Webster,  the veil is correct, your honour!
But, while we were all dizzying ourselves freaking out over whether or not Abloh's single quotation marks were actually an apostrophe, an even more egregious grammatical error was occurring right under our noses. While perusing the ample amount of wedding content currently haemorrhaging from the Bieber's social media accounts, I couldn't help but notice some saccharine sweet posts from the man of the hour himself. In the first Instagram post, Bieber re-posted a photo of himself, his new wife and friends Alfredo Flores and Jaden Smith in the couple's reception photo booth. Clearly feeling the love from the image, Bieber captioned the photo: "Alfredo!! I love you more than words can express and Jaden you are my little brother for life!! I love the man you are and are becoming so proud of you!! Baby your my number 1."
Fun.
The second photo the Biebs shared is a gorgeous shot of him and his Mrs. kissing after their wedding. The singer made sure to show us that he's both soft and salty, captioning the post with:  "My bwide (say it out loud even if your a thug it's cute)."
And, just: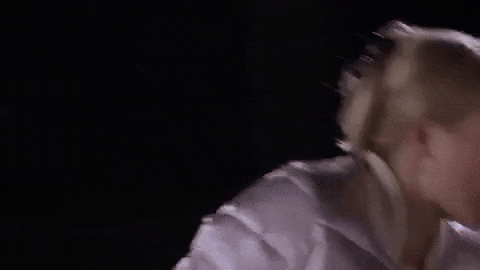 Reading his captions, I had to ask myself: Bieber, "What Do You Mean?" Because, sir, these posts are not *at all* grammatically correct.
The issue? It appears that Bieber has absolutely no frickin' idea how to properly use the word "your." And it's a national emergency.
For those who are grammatically unfamiliar (or skipped high school English), "your" is a possessive adjective (like my, his, hers) to show that something belongs to "you." For example, Justin might say to his model wife: "Your veil is actually grammatically correct."
In comparison, "you're" is a contraction of "you" and "are"—so pretty much you can use it in any instance when you would say "you are." For example, Mrs. Bieber might reply to her husband: "You're cute, but your grammar sucks."
FYI, my Grade 9 English teach is absolutely *shuddering* right now. Mrs. Pylypiuk is shuddering.
Read this next: I Don't Care About Justin Bieber (But Maybe I Should)
Listen, we get it (sort of). Bieber is a busy man. They say time is money, baby, and clearly—as someone who is busy peddling his corduroy empire and buying grills in every colour of the rainbow—the Biebs just doesn't have the time for that apostrophe and extra "e." It's taxing, everyone. Or more likely he's just so rich he doesn't care. Grammar be damned! But honestly, with all that money coming in from his new Calvin Klein campaign, you'd think the Biebs could at least afford to download Grammarly on his iPhone.
In the grand scheme of things, Bieber writing grammatically incorrect but nonetheless sweet love notes to his "bwide" might seem trivial, but as someone who will un-match with a potential partner the moment they use the wrong "there/their/they're" on a dating app, I take this matter seriously. Because grammar (and spelling!) matters, everyone. And if you don't pay attention, you'll end up with a President like this:
Thr coverage about me in the @nytimes and the @washingtonpost gas been so false and angry that the times actually apologized to its…..

— Donald J. Trump (@realDonaldTrump) January 28, 2017
So JBiebs, don't write me if *you're* ever stuck on a deserted island.
[after shipwreck]
sends message in bottle: "trapped on island your my only hope pls send help"
bottle returns 3 years later: "you're*"

— matt (@dogfather) June 30, 2015
And please, at least install an app.
Read this next: Why Does the Media Have a Problem With Hailey Bieber Using Justin's Name?