By now, we all know not to kross a Kardashian, but apparently, it's also a crime to profit off one. We saw the fallout from the Jordyn Woods/ Tristan Thompson tryst on the June 23 episode of Keeping Up With The Kardashians, during which Kim Kardashian West, patron saint of the fam, took the opportunity to argue that Kylie—and the KarJenner clan—had essentially funded Woods' life. "Kylie, she provides for her whole family off of what you have given her," KKW told her fam via phone.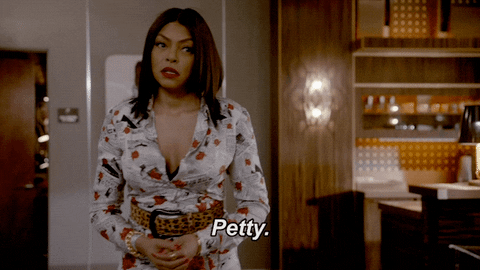 Both Woods, and social media, responded with: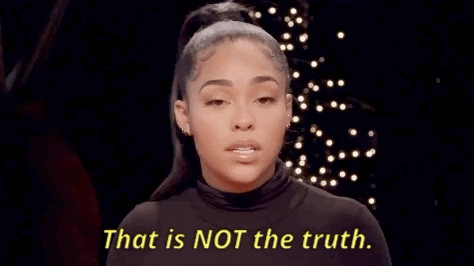 But tbh we kind of have to agree with Kim. It's awkward, but we need to stop pretending that having famous friends doesn't help you out. And that includes Kim, too. Because the Kimono founder's comments sound *a lot* like the pot calling the kettle black, considering KKW's own fame was largely funded by her famous BFF: Paris Hilton. If you, like Kardashian, have forgotten, here's a little refresher.
Like Woods, Kardashian started out as kind-of-famous
Let's be clear, it's not like Woods was plucked by the KarJenner saviours out of complete obscurity—the girl has a Calabasas zip code. Before she linked up with the Kardashians, Woods was longtime friends with Will Smith and co., referring to the Fresh Prince actor as her "uncle," and considering Jaden Smith one of her OG BFFs.
Kardashian was also fame-adjacent, even before Hilton came in to the picture. ICYMI, or just missed the first season of American Crime Story: The People vs OJ Simpson, Kardashian's dad was famous lawyer Robert Kardashian, who defended OJ Simpson in his 1995 trial. So she was doing fine.
She got in with a famous fam
Literally in, as in "in their closets." Hilton and Kardashian were friends from a young age, but Kardashian is probably best known as Hilton's assistant (which FYI, is a title she refutes). Whatever her actual role, she was tasked with organizing and cleaning out the heiress's closet at least once.
But our girl obviously climbed the ladder.
Like Woods, who replaced Kylie's former BFF Pia Mia, Kardashian also swapped in for Nicole Richie in 2006, after Richie and Hilton had a falling out—which was so not hot.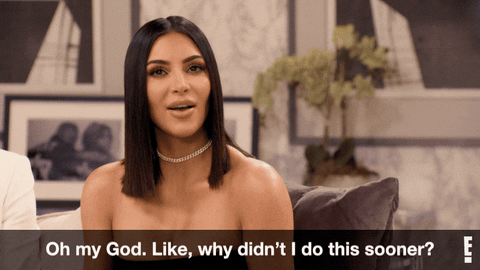 And like Woods, Kardashian made several appearances on her bestie's TV show The Simple Life, dropping in to make sure her semi-famous face was seen.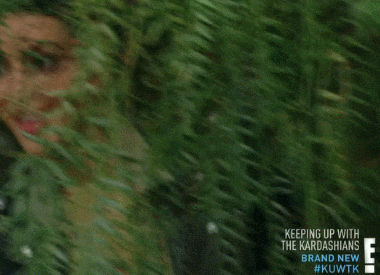 And used her connections to branch out into fashion
After gaining some serious street (or closet) cred from her stint as Hilton's BFF/BPA (Best Personal Assistant), Kardashian used her skills to branch out into the realm of fashion, opening her first clothing store, DASH (RIP), in 2006. It was pretty much a straight Devil Wears Prada career glow-up. And Woods is also getting into the fashion game, having launched several fashion ventures with Boohoo, Good American and her own line, SCNDNTURE.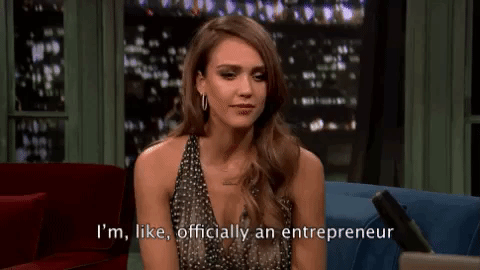 But TBH, Woods is doing it better
For one, Kylie's BFF has literally built a sidekick empire. While Kardashian was just organizing Hilton's closet, Woods has been filling them, as an IRL partner to Kylie in several of her business ventures (lip kit-price-slashing aside).
And she looks happy. Like, seriously, her skin is *glowing*. Jordy is out there living her best post-KarJenner life.
Okay Jordyn comes back looking like a whole meal😍. pic.twitter.com/gURb6GPOjR

— 𝓔𝓶𝓲𝓵𝔂 𝓜𝓲𝓷𝓪𝓳 👸🏾 (@awfeelingss) March 20, 2019
Plus, she didn't have to make  sex tape. No shame at all to KKW, it's just nice that Woods won't constantly have to defend the legitimacy of her fame, like Kardashian has continually had to.
And, she's probably going to thrive
If Kardashian's trajectory is anything to go by, it looks like Woods is going to be pulling in those dollars, even without a friendly relationship with the KarJenner clan.
Since the rift, Woods has gone on release the summer collection of her line SECNDNTURE, announced a collab with clothing brand Boohoo and scored a role on Freeform's Grown-ish;
(Meaning she's probably now BFFs with Yara Shahidi, so upgrade?)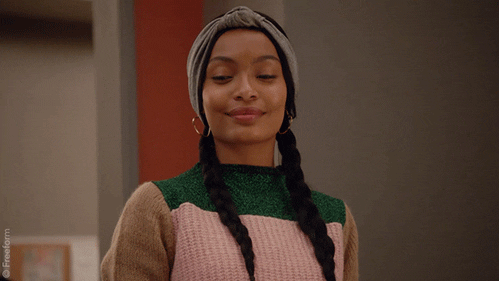 FYI, her net worth is estimated at $6 million, so we'd say that Ms. Woods is thriving. And we're 100% here for it.
So, how do we truly feel about Jordyn pulling a KKW on the royal TV fam? Easy: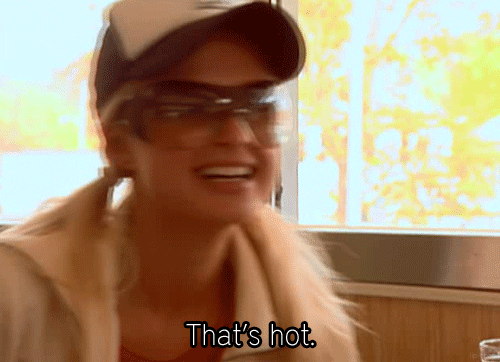 Related:
From Jordyn Woods to Lady Gaga, How We Talk about Cheating Matters
This Is What Happens When You Kross a Kardashian
Hey Men! If You Think Women Shouldn't Be Treated Badly, Don't Treat Them Badly