Forget about Breaking Bad, looks like actors Bryan Cranston and Aaron Paul are all about breaking open a bottle of tequila—or at least selling fans one. The former TV show co-stars announced an off-screen collab on July 9: their new mezcal brand, Dos Hombres.
The announcement came just a few weeks after the pair started dropping seriously cryptic hints of a reunion on their respective Instagram accounts, leaving many fans to wishing, hoping and praying that a Breaking Bad movie announcement was on the horizon. Breaking Bad: Spring Breakers, perhaps? Seriously, we were so excited for a sequel where Walt was resurrected from the dead a lá telenovela, and the duo travelled to Mexico in the ultimate Los Pollos Hermanos face-off with Gustavo Fring. Write it!
And while fans were *pretty* disappointed that they won't be seeing Walter and Jesse back on screen anytime soon, the actors' foray into the world of amber liquors shouldn't be that surprising. Cranston and Paul are only the latest male celebs to put down their Emmys and try and go full GOOP in the world of tequilas (CC: George Clooney and Justin Timberlake).  And while celebrity alcohol brands have been around for ages (former heartthrobs Hanson went full MmmHop with a pale ale brand, guys), Cranston and Paul's announcement makes it *official*: tequila companies are the dudes' equivalent to lifestyle brands. Here's why.
They inevitably start it when their careers are on the DL
It seems like every time you turn around these days a new female celeb is rolling out a lifestyle brand. Modelled after their own personal ideologies, you can go natural with Jessica Alba's The Honest Company, buy an over-priced wardrobe curated by Blake Lively on the short-lived Preserve, tap in to your non-existent Southern roots with Reese Witherspoon's Draper James and steam your vagina with Gwyneth Paltrow, the lifestyle brand overlord who started it all with GOOP.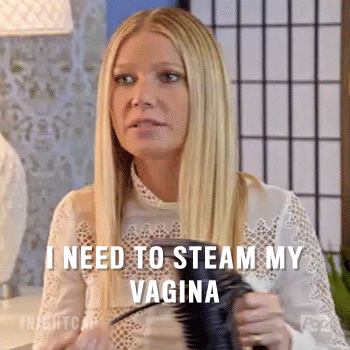 Besides the colour schemes, another thing a lot of these brands have in common? They were started during a lull in their creator's careers. Let's be honest, love Alba, but her most seminal work of cinema was and will always remain 2005's Into the Blue, and Paltrow's credits in acting are so few and far in-between these days that she doesn't even remember what movie's she's been in .
Similarly, Cranston and Paul first started thinking about their tequila company in 2016, three years after their hit TV show and knowing that they "couldn't share the screen for quite awhile," as Cranston shared on Instagram. In the time since Breaking Bad went off the air, Cranston has voiced several cartoon series and is just about to head back into movies with 2020's The One and Only Ivan. Paul, for his part, has had a brief stint on Westworld. So now seems like the perfect time, when not gracing the silver screen at the same level of phenom, to lean into a new venture.
It's spurred on by a "passion"
As with most great entrepreneurial endeavours, many a celeb lifestyle brand started with a *moment*—something that sparked a cosmic shift in our favourite celeb, altering the course of her life as well as the lifestyle industry as a whole. For Lively, it was a catastrophic wedding mishap, when her wedding dress was burnt by an errant sparkler, which caused her to come up with the name for her now-defunct brand; leaning in to a long-held love and passion for cooking and what she saw as people becoming disenchanted with commerce. "People want things with meaning. I know that because I want that. This space doesn't exist, so I'm creating it," she told VOGUE magazine in July 2014. So, her answer was… an e-commerce site endorsed by Ivanka Trump. A lot of things about Preserve have clearly *not* aged well.
In the case of Cranston, Paul, Clooney and Timberlake, this passion started with just straight up drinking (which tbqh, we can all get behind). For Clooney and his business partner Mike Gerber, the idea for Casamigos came when the pair were doing what else: sitting on their Mexican compounds drinking expensive AF tequila. Who among us cannot relate? "As you do in Mexico, we would drink a lot of tequila. We'd go out to bars and restaurants and bartenders would recommend them. Some were good, some not so good, and some expensive," Gerber told Business Insider in 2018. So, as one does, they set out to create their own, preferably one that wouldn't give them a hangover. Which, preach.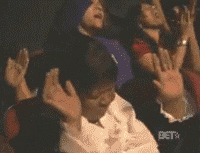 (I too have a controversial life-long passion. Watch out for my artisanal aperol spritz company, coming soon.)
The advertising is aspirational AF
It may not be promises of a body like Kourtney Kardashian's and a stay at a "healing hotel," but when it comes to promoting all of the things a bottle of liquor can get you, celeb tequila companies are taking a BIG cue from their lifestyle sisters and tapping into our lust for essentially anything we don't have or any and everything celebrity.
Want a water cooler of Casamigos Tequila to make you forget that, no matter how hard you work, you'll never have as much money as George Clooney, or a badass, humanitarian lawyer of a wife? Check.
Do you too want to spend hours conversing in the jungles of Oaxaca with Bryan Cranston and Aaron Paul while wearing matching fedoras? Check.
Do you want to be able to do whatever *this* is?!
Then drink this celeb-owned and -branded tequila! It's *super* simple, guys.
And… is it even good?
As with anything celebrity, the inevitable question comes down to is it good (cc: tequila) and is it good for you (cc: lifestyle). It's easy to fall into the trap of celebrity; we're literally wired to emulate people we admire. Listen, if I could purchase a $95 candle and magically look like Blake Lively and be married to fellow alcohol baron Ryan Reynolds, I 100% would. If I could buy a pack of honest face wipes and magically have Jessica Alba's bonkers, backward-aging complexion—I would. But most likely, I won't get all those things by buying these products for a myriad of reasons: money, genetics, money, money oh yes, and also money. Tbh, I'd probs just end up with a medically sketch jade egg shoved in my lady parts (thanks, Goop). But celebrity doesn't mean it's actually good, or worth your money.
Like Kylie Jenner and her skin care line, these men aren't *super* well known for their knowledge of the alcohol aging process. Are we meant to believe that George Clooney was himself scouring the Mexican hills and villages for the perfect tequila worm? I mean, yes. But we're not buying it.
So, like our problematic fave Paltrow's medically unsound health advice, it's probably best to take the IRL quality of these tequilas with a grain of salt (and lime).
Related:
I Went to Gwyneth Paltrow's GOOP Summit and Yep, It Was Ridic
I'll Admit It: I Was SO Ready to Buy Kylie's Skincare Line
Kendall Jenner Is Launching An "Oral Beauty" Prod and It's Not Chic