We live for a hot mess. Even more than that? We live for a hot mess that involves romance and equally hot people. Enter: The Bachelor franchise. Every season, the show we hate to love offers up a bevy of potential suitors; and while they don't all find love, it's also inevitable that we as fans fall in love with a select few of them.
And that's where we now find ourselves; in the year of our lord 2019 when two Bachelorette cast-offs, Tyler Cameron and Mike Johnson, are currently dominating our screens, lives and hearts. The pair, who both competed on beauty queen Hannah Brown's season of the show, have since gone on to date A-list celebs (Gigi Hadid and Demi Lovato, respectively) and are gaining traction in the modelling and motivational speaking worlds. And while theses two hunks are on the up-and-up right now, we're getting a little nervous. Because, similar to the infamous Oscars curse, as the number of Bachelorette seasons rack up, it's becoming increasingly apparent that the men of the show are similarly cursed. Cursed with bad judgment, that is.
There seems to be an alarming trend of Bach men falling from grace because of their own stupidity, and I'm sorry to say that it kind of feels like Tyler and Mike are both dancing *very* precariously close to the edge. While both are still *firmly* fan faves, their behaviour as of late—primarily, talking to anyone and everyone about their relationships—is ringing serious alarm bells. Because they're following the "Bachelor Bae Arc" (BBA) to a tee; and guys, seriously, take a cue from the misfortune of those who have come before you and STOP. NOW.
The men grow a loyal following…
The first step of the BBA is pretty simple. Build a loyal following among Bach Nation. The recipe for which is pretty simple: be cute and be nice.  I would argue that both Tyler and Mike are two of the *most* beloved members of the Bachelor franchise, ever. During the course of Hannah's season, both men grew followings both on and off screen for their kindness, maturity and continued support of their leading lady.
Also, they are both so frickin' hot. Tyler legitimately looks like a leading character from a Nicholas Sparks movie and Mike has the biggest smile I've ever seen in my life (and he smells great IRL, too).  And who could forget *this* iconic moment between the two?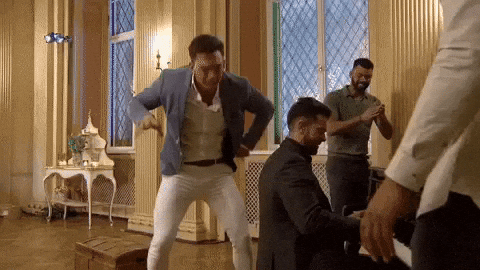 They are set.
But we've seen this before; most recently with Bachelorette season 14 and Bachelor in Paradise season 6 contestant Blake Horstmann. Like Tyler and Mike, Blake was similarly a fan fave on Becca Kufrin's season of the show; a goofy guy who seemed to be the antithesis to the bigoted Garrett Yrigoyen. Even recent villain Nick Viall started out pretty popular on Andi Dorfman's season of the show; again, as the dorkier antithesis to the hyper-masculine Josh Murray.
        Read this next: Peter Weber Is The Next Bachelor and I Am Frickin' Losing It
…only to have their hearts ripped out by the lead
Like Tyler, both Nick and Blake made it to the final two on their season (Nick also made it to the top two on Kaitlyn Bristowe's season); going through the entire ring-picking process and proposal speeches, only to have their declarations of love cut short to be told that no, unfortunately, they were not the one. While Mike didn't even make it to the top three, when Hannah did say goodbye to him during a one-on-one, she was also sobbing; asking herself why she couldn't get there with him. Which honestly, fair question. He's a literal angel.
And it was pretty frickin' heartbreaking on all fronts.
Tyler: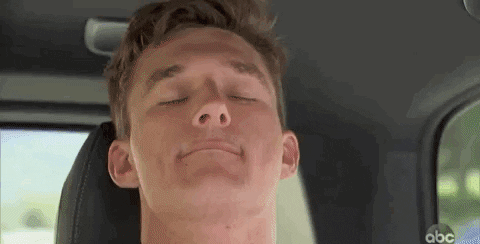 Me, watching: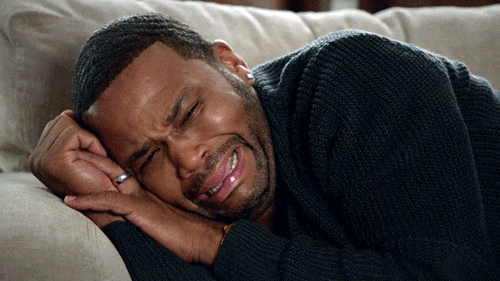 Crying in the limo as he left Andi after being rejected in 2014, Nick heartbreakingly told the camera: "Man, I really thought this was it. I thought she loved me." *sobs*
This leads to sympathy and success…
For all four men though, their heartbreak led to an outpouring of support from Bachelor Nation, only further bolstering their popularity and success after the show.
More recently, both Tyler and Mike have been riding the post-Bachelorette high. Since being dumped on national TV, Tyler has: been asked out again by Hannah, moved to New York City, dated international supermodel Gigi Hadid, walked the red carpet at major fashion week shows, had a spread in GQ and helped grow his business, ABC Food Tours. Similarly, Mike has travelled the world and is currently working on his motivational speaking business. As he told FLARE, "I 100% have bounced back."
They've both come out on top.
….but, they then they fuck it up
But if Nick and Blake's experience is anything to go by, this success will probably be short lived. While the pair enjoyed relative amounts of success after their stints on the show, they inevitably seriously effed it up. For Nick, that came about five minutes after the finale aired, when he infamously asked Andi on TV why she slept with him if she didn't love him (which FYI, sounds *a lot* like slut shaming). Andi—and the world—pretty much hated him from that moment on. When Nick went on Kaitlyn's season a year later, he was pretty much known as *that* guy.
        Read this next: A Comprehensive Guide to Peter Weber's Contestants
For Blake, he retained his status as the loveable runner-up until the summer of 2019, when, while a contestant on Paradise season 6, it was revealed that he had pretty much slept with half of the female Bach alums who attended Stagecoach in April 2019. It was hella messy, and left Blake looking skeevy and manipulative AF. While I personally had some sympathy for Blake in this situation, there's no doubting that he did not handle it well and came out looking like a major player. And it didn't help when—during the run of the season—he released texts between himself and fellow contestant Caelynn Miller-Keyes that showed her asking him for sex. As a sexual assault survivor, she was inevitably slut shamed by the grossest part of the internet.
And while I can't see Mike and Tyler slut-shaming Hannah, their behaviour post show is becoming increasingly questionable. Maybe it's just down to bad media training, but the pair have made it hard to believe that they're not fame monsters with the amount that they've talked about their most recent high profiled relationships; with Tyler continuously commenting on the status of his relationship with both exes Hadid and Hannah (he also keeps popping up in Hannah's IG comments like a rash that won't go away) and Mike going so far as to comment on how Lovato kisses (FWIW, apparently it's "really well"). Coupled with their burgeoning influencer careers, it's apparent that both guys are drinking the popularity juice; but that can come at a price.
They're seriously hated for a long time…
The price? Popularity. Because a big ego often seems to equal big mistakes.
Honestly, has anyone seen Blake since he left Paradise? After a hot-headed appearance on the September 17 finale of Paradise, in which Blake was pretty much booed by the entire cast and studio audience, the Bach alum has stayed relatively on the DL, popping up in fellow alums' Insta stories every once in a while to ensure we know he's still out there. But it's safe to say that he's currently enemy #1 to Bach nation. Similar to Blake, Nick is ranked in the top three of the most disliked Bachelor/Bachelorette contestants. And while the whole Andi fiasco happened in 2014, it's only been in the past year or so that Nick has started to gain favour back with the fans—and it's a divisive favour at that.
…or at least until the next bozo comes along
Let's face it, Bach Nation has the attention span of a bowl of goldfish. The good thing about being a villain from a show that churns out 100 seasons and spin-offs a year is that it's only a matter of time before *your* stupid comments/actions/Stagecoach escapades are overshadowed by someone else's. It just moves on to the next cycle. Just look at Nick Viall once again; after pretty much being considered a pariah for his disrespectful treatment of Andi on national TV, the Bachelor alum is now 100% on a redemption tour, and it's working. He now gives dating advice (which LOL, look elsewhere), dishes on BTS stuff from the show and interviews alum on his podcast The Viall Files. He's taken that candidness that got him in trouble, and made it into a career. He's also seemingly on good terms with ex-Andi, with the pair even joking on the 'gram about *that* ATF fiasco. And, he had a pretty hilar Halloween costume recently, dressing as an injured Peter Weber for 2019's spooky szn.
Nick has repeatedly been ridiculed for thirsting after a spot on the franchise, and he kind of made that his niche.
        Read this next: Guys, Mike Johnson Is Going to Be Just Fine—and So Are We
And it appears to be working. TBH, Nick's newfound popularity is probs due in part to the recent bozos on the franchise (see: Jed Wyatt and Blake Hortsmann), who kind of make him look like a knight in (not so) shining armour, in comparison. But it's only a matter of time before those two launch their own podcasts; and Blake is already *fully* into his redemption tour, taking a cue from Nick with the cheeky Halloween costume.
So while Mike and Tyler both have the inevitable comebacks to look forward to, we're begging you: guys, don't let it get here! Let's break the Bachelor bae cycle once and for all. So seriously, stop using your notoriety and intimate relationships with others to launch your star power. We loved you guys even before you were famous.