If you're looking for one silver lining during this uncertain time, it's that with all of this quarantining and social distancing, upcoming Bachelorette Clare Crawley has really been given time to prove that her season will be different. On March 17, Crawley shared a message to her Instagram stories urging additional men to apply to her upcoming season of The Bachelorette, which is now on hiatus after production shut down due to the COVID-19 pandemic. "I feel like since we have a break in the show right now, I don't think it's too late to submit people," Crawley told fans on Tuesday, per Entertainment Tonight. "So, submit them, why not? What's the worst that could happen?"
While some may be surprised that Clare is taking the time to make calls for people to apply to her season, it makes sense considering most of the current cast are pretty young and therefore maybe not the most mature. It's also pretty impressive: The lady knows what she wants (ie: a suitable partner), and is being proactive in trying to get it.
But, we shouldn't be *too* surprised by Clare's actions, because her call out is only the latest example of the Bach alum proving that she's probably going to be one of the best leads we've ever had. Here's why.
She's not afraid to ask for what she wants
While lots of Bach Nation fans were initially excited to hear that Clare's would be the next Bachelorette, collective cheers soon turned to collective groans once the casting was announced for the men on her season. While Clare is the oldest franchise lead to date (at a very lovely 39 years of age), the average age of her suitors is 29, with only one dude over the age of 40. Which is, for the record, fine: Older women can 100% date, fall in love with and marry younger men (and vice versa), but one of the things a lot of fans were most excited about with Clare's season was the opportunity to see mature adults fall in love (which, TBH, would be a franchise first). We knew when they cast Tyler C's BFF, that this was going to be the same old show we've come to know (and sometimes loathe).
Read this next: Clare Crawley Is Our New Bachelorette!
Clare herself has said that she thinks age is an asset, telling Good Morning America on March 2: "I feel like a lot of people put it out there as this negative thing, but for me it's just more years under my belt, more learning, knowing what I want and what I don't want and what I won't settle for."
And it appears that's what she's doing by extending her call out. Clare also re-posted an Insta vid from fellow Bach alum and friend Michelle Money, who was asking for Chris Harrison to re-cast the show with older, manlier men. We're going to take Clare's re-post as a pretty strong indicator that the woman wants some more mature suitors to apply.
Best part? It worked: On March 18, host Harrison pretty much confirmed that the show will be re-casting for when it picks up shooting again. While chatting with Clare and GF Lauren Zima on an Instagram Live, Harrison said: "The chances are, for everybody to be able to put their life on hold and come back again is very slim. So yeah, we are still casting, so if you have somebody you think is great for this beautiful woman right here."
We can only hope Clare's assertiveness continues into her season. TBH, some decisiveness from a lead would be a *welcome* change from the Bachelors as of late (*cough* Peter *cough*).
She doesn't take BS from anyone—especially exes
On top of knowing what she wants, Clare also isn't afraid to call out lovers she clearly *doesn't* want. On March 14, former Bachelor (and Clare's ex) Juan Pablo Galavis, tweeted about Clare's season, writing: "I just SAW the GUYS for @Clare_Crawley Bachelorette season and its gonna be INTERESTING seeing HER get hit on by KIDS on their 20s…I think this MIGHT be the 3rd SEASON Im gonna watch."
I just SAW the GUYS for @Clare_Crawley Bachelorette season and its gonna be INTERESTING seeing HER get hit on by KIDS on their 20s… I think this MIGHT be the 3rd SEASON Im gonna watch.

— Juan Pablo Galavis™ (@JuanPaGalavis) March 14, 2020
First of all, WTF is even going on with this tweet? And, second of all, JP is clearly being a Grade A dingus by implying that Clare is too old for the men cast on her season—which again, she is not!
Read this next: A Comprehensive Guide to Clare Crawley's Bachelorette Contestants
But, before any fans could come to the soon-to-be Bachelorette's defence, Clare responded like the classy queen that she is, replying: "And yet here you are, older than 99% of them and still cant practice compassion and kindness…"
And yet here you are, older than 99% of them and still cant practice compassion and kindness…

— Clare Crawley (@Clare_Crawley) March 14, 2020
And all we have to say is: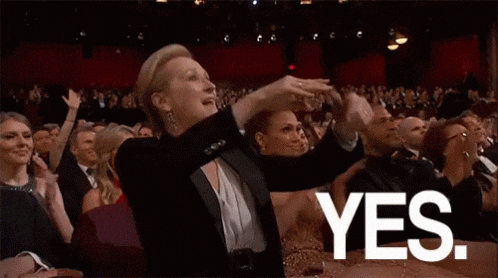 We stan a woman who stands up for herself.
And she's super respectful and classy
Finally, unlike her ex Juan Pablo, it's pretty clear that Clare is someone who's not only respectful, but can handle herself with a lot of grace. Having your season postponed on the day you were set to start filming would be stressful for anyone, but Clare handled it like a true class act. In an Instagram post shared on March 13, Clare shared an encouraging message for her followers, letting them know about the postponement due to the pandemic, saying: "Everyone's health is the most important priority at this time."
Read this next: The Bachelor Franchise Is No Longer about Real People Finding Love
And, the lead made sure to reassure fans that her time will come, cheekily signing off with "I've waited 38 years for these moments, what's a little bit longer, right!"
So fear not, Bach Nation. Whenever we *do* get to see Clare find love, we can rest assured knowing her's will be a great season.